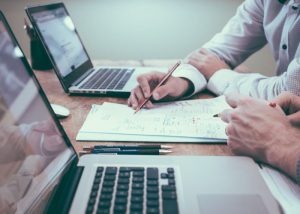 Heading up an automation project for your company? Congratulations! Automation is an investment in your business that will help you save money as well as increase workplace safety.
Here are our tips for communicating during an automation project.
Respond in a Timely Manner
As a custom machine builder, we would be more than happy to work with you and your team. But it's important that you maintain clear lines of communication during your . Otherwise, you risk having your project fall behind schedule.
When you don't respond in a timely manner to requests, it drags down the entire timeline of your project.
There are certain key decisions we can only make once you've reviewed our progress and granted approval for us to move forward. These checkpoints ensure that your automation project is exactly what your company needs to thrive and succeed in a competitive market.
We may also need to request specific information during the course of your project. This helps us stay on the same page with you and your team. Our machine builders want to meet and exceed your expectations. But this starts with you responding in a timely manner and coordinating your team with ours.
Have One Point of Contact
We understand that you manage an entire team of people. That's why it's essential that you only have one or two points of contact for your company. Otherwise, it becomes too easy for information to slip through the cracks. For example, we may communicate with a member of your team only to have them forget to pass on vital information onto you.
When all communication flows through you, you'll then be able to share information as you see best. You'll also be kept informed throughout the entire automation project.
Think of Your End Users
Who will be using and maintaining the new automation system? It's important that we design your automation system with them in mind. Our company has experience creating systems that are both ergonomic and user friendly. That way, your team will have an easier time adapting to the new technology.
But What If I'm Working Remotely?
Communicating can be difficult under the best of circumstances. But what happens if you have to work remotely?
Here are our tips to help you manage your automation project, even from a distance.
First, schedule routine meetings a few times a week. Whether it's a video conference or group call, find a way to coordinate your team remotely. That way, everyone knows what duties fall into their jurisdiction.
Second, over-communicating is better than not communicating enough. Believe us when we say that we appreciate clients who take a real interest in their industrial automation investment. After all, we want to make sure that your new system is exactly what your business needs to adapt to a changing economy.
In this situation, over-communicating is preferable to not knowing the status of your automation project. Don't hesitate to email us or give our team a call if you have any questions.
Request an Estimate for Your Next Project
Ready to get started? Our request an estimate with Paramount Tool Company, call (616) 582-5300.
are dedicated to providing excellence in customer service and . To