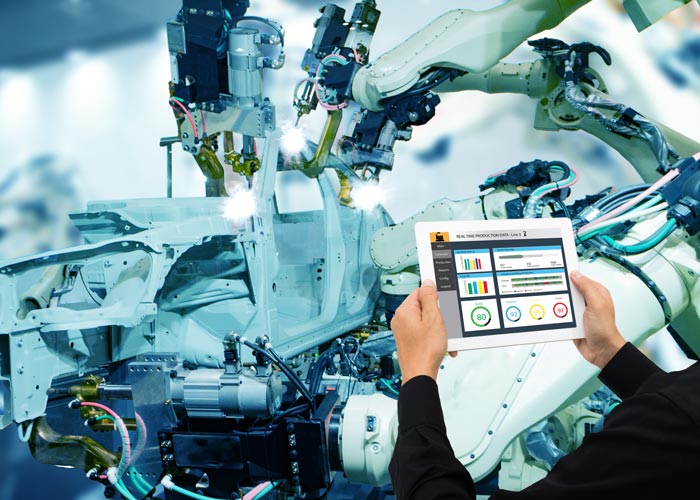 As a custom machine builder, we offer inspection and testing equipment for . We understand that a shutdown not only reduces productivity but costs you money.
For this reason, we offer equipment that can thoroughly inspect each component of your industrial automation system. We pay attention to the smallest of details to ensure that your automated industrial machinery remains safe, productive, and highly precise.
Here are some of the benefits and features of inspection and testing equipment.
Safety
It's important that you maintain your industrial machines. One of the reasons why we offer industrial inspection equipment is to improve safety. Even after you've successfully integrated , you'll still need human workers to oversee the systems. For this reason, it's important that industrial machinery is regularly tested for safety. We offer industrial testing equipment to keep your workers safe and help reduce your liability for personal injury.
Productivity
The last thing you want is to shut down your industrial automation system when it needs an emergency repair. Every minute that you lose significantly reduces your company's productivity, which is why you should invest in inspection and testing equipment. We offer inspection equipment so you can catch and repair issues before they grow into larger problems. Early intervention not only helps you save money but productivity. To learn more, check out our blog post on why regular machine inspections are important.
Precision
Our custom machine builders provide inspection and testing equipment to keep your industrial automation systems running properly. We understand that the effectiveness of your industrial equipment relies on a high degree of precision. Our inspection and testing equipment give you peace of mind that your machines are calibrated correctly for their unique applications. For example, we may build a cell for an end-of-line tester for mirror assembly.
Request a Quote With Us
Paramount Tool Company is a custom machine builder in Holland, MI. We offer inspection and testing equipment so you can avoid a possible emergency repair or shutdown. To request an estimate for our testing and inspection equipment, call (616) 582-5300.