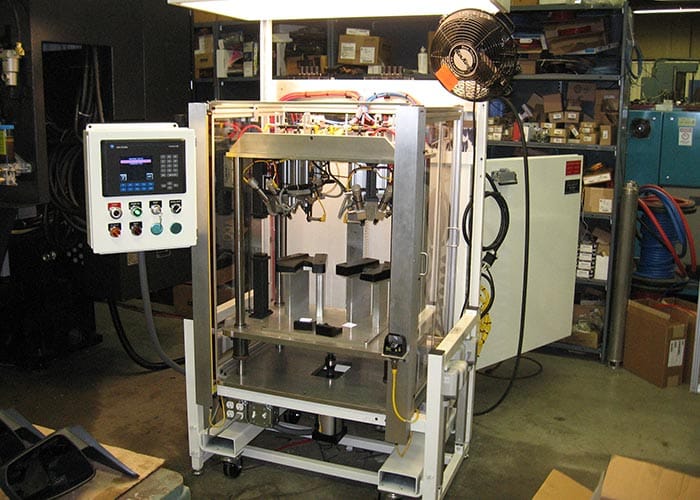 As a custom machine builder in , we're able to design and build custom welding stations for your facility. At Paramount Tool, it is always our goal to provide the highest quality products and services for every project we have.
We continuously listen, learn, and evolve so that we can focus on the one thing that's always been most important – the Paramount customer.  We want you to have all the information you need to make an informed decision. If you have any questions regarding our welding stations, please contact our office today.
Benefits of Welding Stations
Robotic Welding
We're able to integrate robotic welding with industrial automation systems so each task blends seamlessly into the next. Not only does increase efficiency, but it also significantly decreases how many mistakes are made during welding. It's our mission to serve as the most trusted leader in custom machine building by providing the tools, insights, and people to transform ideas and help bring creative projects to life.
Resistance Welding Stations
One of the main benefits of resistance welding can help your company save money in the long run. Our team of custom machine builders will be able to work with you to create resistance welding stations for your specific industry and application. For example, we often design and make resistance welding machines for the automotive industry.
is that you only have to apply pressure to and pass an electrical current through the metal areas you want to join. By eliminating the need for other materials,
As a welding station company in Holland, MI, we have experience solving real-world problems with welding stations and other manufacturing solutions. To request an estimate for robotic welding and resistance welding stations, call Paramount Tool Company at (616) 582-5300.