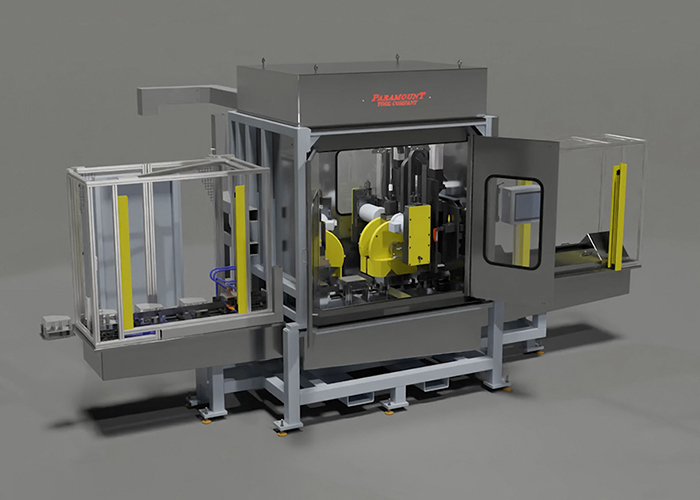 Our premium extruded aluminum saw comes in a standard size with different available add-ons. In other words, the APEX Saw is completely configurable to meet your needs. One of the advantages of working with Paramount Tool, is that we're able to do automation at the front or back. This setup gives you the ultimate flexibility for your company operations.
As a custom machine builder and aluminum extrusion saw supplier, we're proud to help businesses like yours grow and thrive with new technology.
Introducing the APEX Saw
Paramount Tool is excited to offer a new standard automatic saw called the APEX. This precision aluminum extrusion saw offers you the best value for your money and features a large cutting range for wide profiles.