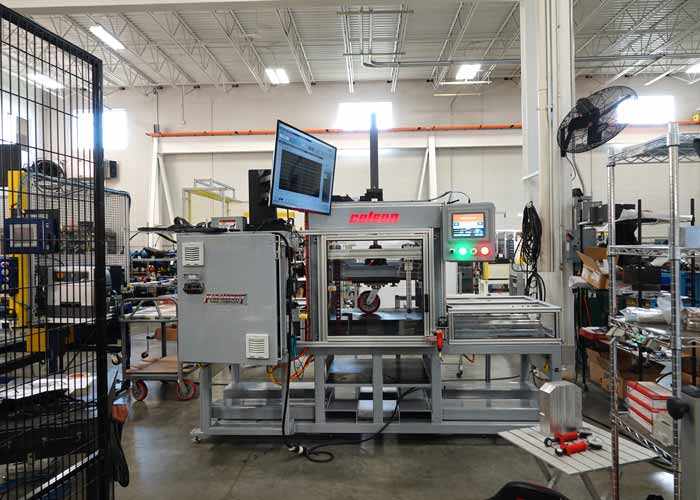 If you incorporate in your manufacturing process, it is important that you take the time to maintain your equipment. Machine builders know that regular maintenance is the best way to keep your machines up and running for years. Here are 5 tips to keep in mind when it comes to machine maintenance.
1. Be Proactive
The best way to maintain a
over time is to ensure that it is properly maintained. All of your equipment should be operated in a clean and well-kept area. Although some jobs are messy by nature, regular cleanings of both your equipment and the space around it will keep unnecessary debris from clogging up the works.
Machines should be properly lubricated to prevent grinding or scraping. Routine PM checks help to monitor machine health and identify problems early. If you start to think something is amiss, it's worth investigating sooner rather than later.
2. Know Your Pressure Points
It is important to understand the areas that are most likely to encounter problems during each machine's lifetime. At Paramount, we build machines that last, but every machine requires routine maintenance.
Knowing your pressure points is a great way to anticipate issues before they occur. For example, if certain parts of your machine endure a lot of force or pressure, these parts might be more likely to crack or warp than others. There's no way to know when a machine will break, but it's still a good idea to prepare for the most common eventualities.
3. Train Your Employees
Any employee who interacts with a machine should know how to use it, inside and out. An untrained employee won't notice the warning signs when something's wrong with your equipment. If an early warning sign is not noticed, it can lead to unplanned downtime.
Employees should know what to look for in terms of machine performance and output quality, as well. If an employee knows what a machine should be producing, they'll notice any glitches in the final product that might indicate a malfunction.
4. Have a Schedule
It's important to schedule regular machine inspections and maintenance, and more importantly, that schedule must be available to anyone who operates the machine.
The last thing you want is to pull a machine for maintenance when it's in the middle of a job. A calendar should keep everyone on the same page and prevent your employees from starting up a machine right before it needs to be shut down.
5. Keep Parts on Hand
It's important to be prepared for a potential fix by keeping an inventory of spare parts on hand. Work with custom machine builders to learn what parts you should have available for your specific machines.
A few general parts to stock up on would be:
Couplings
Connectors
Sensors
Proximity sensors
Cylinders
Fluids
Other common wear components
Ready to Learn More?
Are you ready to invest in industrial automation for your business? We're here to help! Paramount Tool Company is a custom machine builder in Holland, MI. We have years of experience in helping businesses like yours achieve greatness through industrial automation. To request an estimate for industrial robots, , or any of our other manufacturing solutions, call (616) 582-5300.