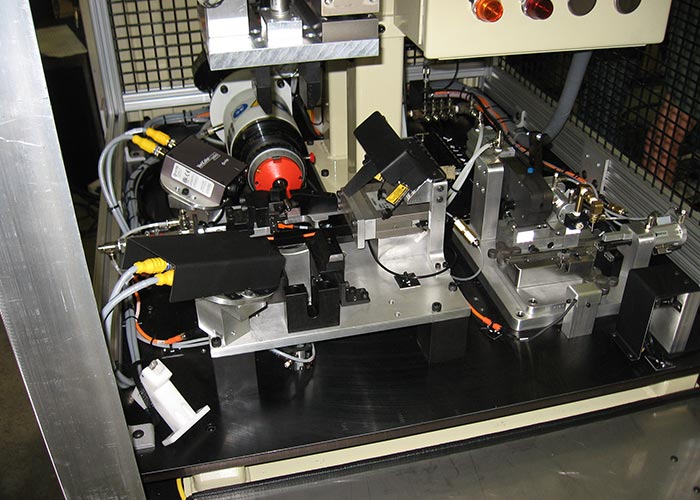 Commissioning custom machinery is a great idea for your business, but the process can seem overwhelming if you've never navigated it before. At Paramount Tool Company, our custom machine builders in Holland, MI have years of experience in helping our clients through this sometimes-complicated situation. Here are the 4 steps you need to take in order to commission custom machinery for your company.
1. Know your project.
Before you choose a custom machine building company, you should plan out every detail about what you'd like your machine to do. Research similar equipment to get a feel for what you'll need. Look at your numbers to see what you can afford. Remember, though, that the idea of is to help you profit in the long run. An investment upfront can save you both time and money later on.
2. Find a company.
The next step is to find a company that can deliver the product you have planned. When looking into custom machine builders, don't be afraid to ask for all the information you need to know! Custom machinery is a big deal, and a company's website can only tell you so much about what they do and how they do it.
There are several main factors that you need to know before you make your decision. A few important questions to ask when choosing a custom machine builder are:
What does your process look like?
How many years of experience do you have in the business?
Are you insured? Can you show me proof of insurance?
Can you provide exactly what I'm looking for?
What is your repair policy if your product breaks or malfunctions?
Search for the company online and take note of the reviews that you see. Are they mostly positive, or negative? Does the company have a professional website or does it lack a strong web presence?
It's important to look at not just the number of positive reviews, but also how the company responds to negative ones. Any company is likely to have a few unhappy customers throughout its years in business. What matters more is how a company handles complaints and what they do to make the situation right.
You can even take this a step further and ask each company for referrals. If a custom machine builder has plenty of happy clients, they should be able to put you in contact with someone you can talk to.
3. Request a quote.
The final step is to request a free estimate for the cost of your custom machine building project from our team of professionals. Include as much detail as you can about your needs so we'll be able to give you an accurate estimate. If you have any questions about our equipment, our specialists will be happy to assist you.
4. Work with our custom machine builders.
After you order, our custom machine builders will work with you to turn your dream into reality! We offer custom assembly workstations, straightening machines, welding stations, indexing machines, and much more. Give us a call to talk through your project and we'll let you know how we can help.
Paramount Tool Company is a custom machine builder in Holland, MI. To request an estimate for industrial robots, automation, or any of our other manufacturing solutions, call (616) 582-5300.