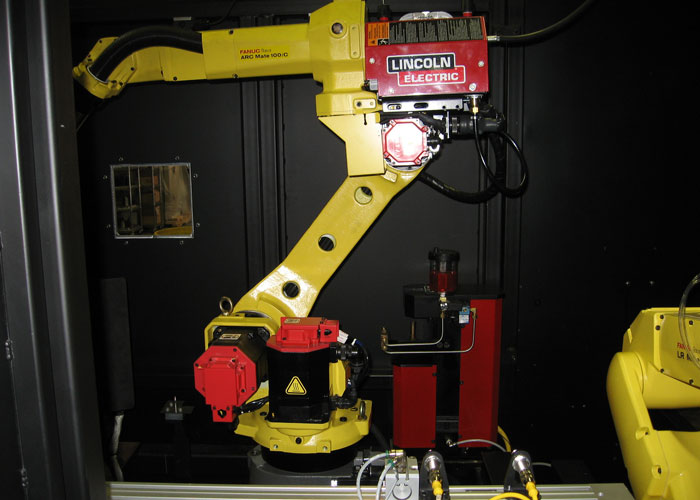 Industrial automation refers to the use of machinery to streamline the manufacturing process. With automation, processes that normally take a long time can be accomplished quickly and easily.
Paramount Tool Company specializes in providing companies with custom automation machines to improve their manufacturing processes. Here are 5 things our team of experts wants you to know about industrial automation and your business. Please contact us today if you have any questions about industrial automation.
Industrial Automation Information
1. What Can Automation Do?
Industrial automation can do any number of things because there are many different types of automated machinery. For example, we manufacture automation assembly workstations, straightening machines, orbital riveting integration machines, semi-automated screwdriver stations, industrial fixtures, welding stations, and indexing machines to help make your manufacturing process run a little smoother.
removes human error from the equation by ensuring that each task is performed in a uniform way, every time. While you'll still need employees to oversee the process, you don't have to worry about exposing them to the risk of injury that can come from operating dangerous machinery.
2. What Industries Use Automation?
There are many industries that use automated machinery for some or all of their workflow, including:
Food and beverage
Medical
Die-cast creation
Office furniture manufacturing
Material handling
And many more!
If there's an aspect of your business that involves the creation or manufacturing of products, it's likely that automated machinery can help you streamline the process. Our custom machine builders can help you learn more about how automation can benefit your business.
3. How Can Automation Benefit Me?
Automation can save your business time and money by producing consistent work with a fraction of the manpower. By investing in automated machinery from Paramount Tool Company, you can guarantee that the job will be done right every time. This means greater quality control and less margin of error, which in turn should increase the number of high-quality products you can produce and sell.
4. Is Automation Safe?
Yes! Industrial automation is incredibly safe, as it removes the human element of potentially dangerous jobs. For example, the welding process carries risks from heat, sparks, and the blinding glare of the arc. A small mistake could lead to serious injuries. It's far safer to have a human overseeing a welding machine's work than to ask that person to perform the work themselves.
Regular machine inspection will increase the level of safety and reduce the likelihood of injury even further. As long as your machines are regularly maintained and properly used by employees who are trained to operate them, they are completely safe.
5. Where Can I Buy Custom Automation Machines?
If you're looking to buy custom automation machines for your business, give us a call! Our custom machine builders have decades of experience helping businesses like yours get the tools they need to succeed. Whatever custom machines your business needs, our team can build them for you.
Are you ready to invest in industrial automation? We're here to help! Paramount Tool Company is a custom machine builder in Holland, MI. We have years of experience in helping businesses like yours achieve greatness through industrial automation. To request an estimate for industrial robots, , or any of our other manufacturing solutions, call (616) 582-5300.