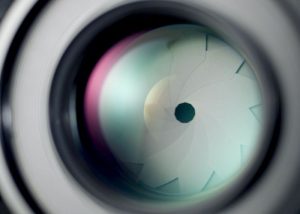 Machine vision is an investment in your company. As such, we understand that you may feel apprehensive about changing your process. But we can assure you that many manufacturing companies are already using machine vision for repetitive tasks, such as inspection and gauging.
In this blog post, we'll explain how machine vision works and why you can trust it to perform a wide variety of industrial automation tasks.
What is Machine Vision?
Similar to how our eyes work, machine vision pulls information from digital images. For example, machine vision can detect a defective product and trigger a process to remove it from the assembly line. This automatic inspection ensures a high standard of quality and improves the productivity of your facility.
Related: How Machine Vision Works
Improve Productivity Without Sacrificing Quality
The faster your assembly line moves, the better for productivity. But this is only true as long as high standards of quality are maintained. A vision inspection system is extremely accurate and is not vulnerable to fatigue, lack of focus, and eye strain like their human counterpart.
Machine vision can also work at a faster speed than traditional inspection by humans. In other words, machine vision allows you to improve speed and productivity without sacrificing quality.
Ensure Proper Illumination
It's difficult for our eyes to see in the dark. Likewise, you'll need to make sure you have proper illumination in your facility so the
can perform its tasks to a high degree of accuracy. For example, you'll need a certain type of lighting for a vision inspection system to detect irregularities on smooth surfaces. But you'll need a different type of lighting for a vision inspection system to read date stamps.
Machine vision combined with proper lighting can take over a variety of industrial automation tasks.
Handle Variations With Ease
Even the best
will produce a certain level of variability. But machine vision uses four essential functions to stay adaptable. These functions are location, measurement, counting, and decoding. With any of these functions, a vision inspection system compares its template to each pixel in the captured image.
If there's any variation, the vision inspection system will relay a message. Sometimes this message is as simple as "PASS" versus "FAIL." From there, the message will trigger a specific chain reaction to maintain quality and productivity.
Call Our Custom Machine Builders
Our custom machine builders would be more than happy to help you explore your options. But first, you'll need to schedule a consultation with Paramount Tool Company. We'll analyze what your facility needs to design and build a vision inspection system that improves productivity and ensures quality control.
For more information, be sure to check out our blog post on how to get started with industrial automation.
Request an Estimate
Paramount Tool Company is a custom machine builder in Holland, MI. As such, our team is knowledgeable in the design, building, and integration of vision inspection systems. To request an estimate, call Paramount Tool Company at (616) 582-5300. We'd love the opportunity to work with you and your team!