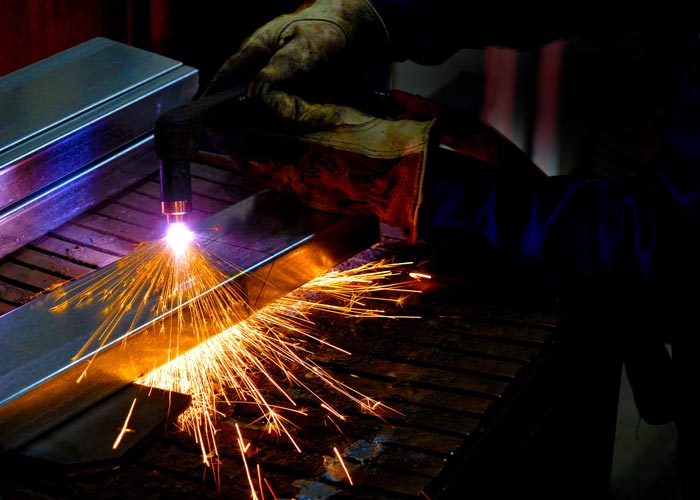 The term industrial automation refers to what we build and how we build it. At Paramount Tool Company, we make products for industrial automation and we use industrial automation equipment to do it.
Our lineup is pretty extensive but in this article, we're featuring a few of our shining stars that help get the job done every day. If you're looking to learn more about the industrial automation industry, this read is for you.
Please contact us today if you would like to learn more!
Our Mazak Mills
Mazak is one of the leading creators of industrial milling machines. Here at Paramount, we have four of their products:
Mazak VMC Nexus 700E-II Mill
Mazak HMC Nexus 6800-II Mill
Mazak VMC Nexus 510C-II Mill
Mazak Quick Turn Nexus 250-II Lathe
These state-of-the-art mills allow us to drill with precision and unmatched speed. Humans aren't able to keep up with an industrial automation system. Imagine trying to drill hundreds of holes–each one not a millimeter off–in less than a few minutes. Now factor in different bit sizes. If needed, our VCN-700E can change bits in less than half the time of a human.
As your industrial tool provider, our Mazak Mills provided us with different options, combinations, and creative solutions for all of your custom machine building needs. As we work one-on-one with you to create your custom machine, you can rest assured that we have all the tools and knowledge to get it done right.
Our Variety of Lathes
An
is a shaping tool used for cutting elements like metal, wood, and some stones. But don't think simple chiseling. An industrial lathe uses micro-precision and industrial automation programming to shape materials or service products to exact dimensions.
Machines like our Clausing Lathes, Clausing Colchester Lathe and industrial boring mills shave off material for our products with unmatched accuracy. This allows us to size any part, service any component, or build any custom machine. These industrial lathes are capable of executing finite measurements that humans can not achieve because lathing is about more than just trimming pipes or shaving off unwanted edges.
With industrial tools like our Mazak Quick Turn Nexus 250-II Lathes, we offer custom machine services to a variety of industries like automotive, food and beverage, medical, aerospace engineering, and more. Our team at Paramount Tool Company is trained in using these machines to their fullest extent so that we can offer you the best services on the market.
Our Types of Saws
Sometimes you need to cut something right in half. Or thirds. Or sixty-fourths. Here at Paramount, we have the industrial saws to get the job done.
Featured in our lineup we have a Clausing Cutoff Saw and a Marvel 380A – PC60 Saw.
Our Marvel really is a marvel. One of the many advantages to custom machines that we capitalize on here at Paramount Tool Company is efficiency. The 380A – PC60 is a fully automated vertical band saw that can make precision cuts on a material without compromising speed, which helps us and you stay on schedule.
Due to the Marvel 380A – PC60's engineering, we're able to program hundreds of different cuts into its system. The 380A – PC60 will then execute the request faster and more accurately than any human could. This allows us to fill orders on time and meet all custom machine building requests. And here at Paramount, our team is trained in programming, adjusting vises, changing blades, and everything else the Marvel 380A – PC60 requires for clean operation.
Our Welding Center
At Paramount Tool, we don't just have a welding center, we have an industrial robotic welding center.
When it comes to industrial equipment, there's no welding challenge too difficult for us. Our staff is fully prepared to program our robotic machines and service them to make the best welds on the market. On top of that, our welding process is one of the best because automation removes humans from dangerous interactions with heat, sparks, and blinding light.
Our In-House Polishing Station
Don't worry about looking for a place to add a coat of paint to your custom machine or special equipment. Our industrial equipment lineup isn't the only thing we offer.
Here at Paramount, we cut out the middle man to save your wallet. By having our own in-house paint booth, we're your one-stop spot for all your custom
needs. Our paint booth is fully equipped with the colors and tools needed to add any design or coat you need for your custom machine built products!
Ready To Work With Paramount?
We'd love to talk with you about how Paramount Tool Company can be your Holland custom machine builder that brings your creative products to life. Feel free to reach out and contact us online or by phone at (616) 582-5300.