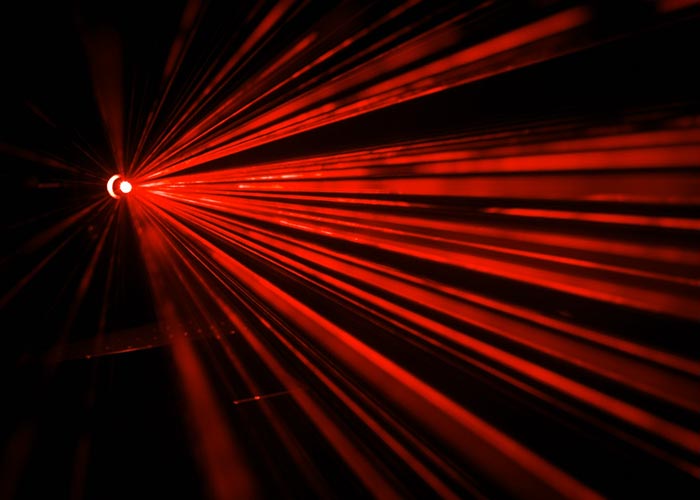 has greatly improved over the course of the last decade. Today, more businesses than ever before are using lasers in their manufacturing process.
If your products need to be etched, marked, or measured, you might benefit from the use of custom laser machines in your business. Here's what you need to know about making laser technology work for you.
How Does Laser Technology Work?
Laser technology has been around in some capacity since the 1960s. A laser is a beam of concentrated light that has the ability to keep its narrow shape over a large distance. The word "laser" is actually an acronym, short for "Light Amplification by Stimulated Emission of Radiation." Lasers can be used to melt or cut through surfaces at certain wavelengths, making them a powerful tool for many industries.
Today, lasers are a common component of our everyday life. Laser technology is used in everything from car headlights to barcode scanners. Here are just a few examples of industries that can benefit from laser technology:
Automobile manufacturing
Injection molding
Electronic manufacturing
Military and aerospace manufacturing
Medical supply manufacturing
And more!
If you're involved in manufacturing, a custom laser machine can benefit you. To learn what laser technology can do for your business, give our team of custom laser machine builders a call today.
Types of Laser Technology
Lasers can add an extra dimension to your products. There are three important ways that laser technology can be used in your business: laser engraving, laser marking, and laser measuring.
Laser Engraving: Laser engraving is the process of etching a design into a surface with a laser. The beam of the is hot enough to vaporize the material it comes in contact with up to a certain depth, creating a pattern. It's a clean, polished way to add a logo, text, or other image to a product's surface.
Laser Marking: Laser marking is similar to laser engraving, but it has one main difference. With laser marking, rather than etching a design into a surface, the laser instead blackens or chars the surface in the desired pattern. This is ideal for designs that would benefit from a higher level of contrast.
Laser Measuring: Laser technology can help you measure things in a fast and accurate way. Traditional tape measurers aren't suited for every type of project, as they can be difficult to use and can't always provide an accurate result. Laser measurers, on the other hand, are instant, accurate, and can be used to measure up to significant distances, even over the length of a football field.
If you're ready to invest in custom laser machinery for your business, our team is here to guide you through the process. Paramount Tool Company is a custom laser machine builder in Holland, MI., and having a custom laser machine built for your company is as easy as picking up the phone. To request an estimate for custom laser machines or any of our other manufacturing solutions, call (616) 582-5300.